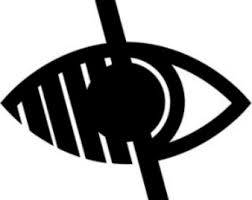 Pam Gartland
Director
Pam Gartland – Mother of 4 children of whom three are triplets, teacher, and Education Safeguarding Advisory Officer within a Local Authority for 23 years, with lead responsibility for training and management of safer recruitment, allegation and complaints and critical incidents, for Colleges, Schools, Academies and settings.
As a previous Ofsted Inspector, a key role has been to support schools in their preparation for section 5 school inspections ensuring that their statutory responsibilities to safeguarding and promoting the welfare of children can be robustly evidenced through their LSCP self-assessment section 11 tool (statutory responsibilities under the Children Act 2004 section 11 and Education Act 2002 section 175, The Education (Independent School Standards) Regulations 2014, The Education (Non Maintained Special Schools) (England) Regulations 2015).  Visual inspections of schools and settings are provided to assure Governors that policy is reflected in everyday practice across their schools and settings.
As a teacher, nationally accredited adult tutor/trainer & LA consultant I provide a wide range of training courses and sessions to meet schools and settings safeguarding agendas, inclusive of the National Consortium Safer Recruitment day, Safe Staff and Safer Working Practices training events.
As a critical incident consultant I provide immediate guidance and support to manage the circumstances emerging and ongoing help and support to find safe ways to remember for all those impacted on by the incident.
Over my years of working in the field I have developed tools, templates and guidance documents to support school staff and governors in meeting their statutory requirements.
I have worked with a wide variety of partners who work regularly with children and families across all statutory agencies/organisations and have a vast experience of working to ensure the outcomes for children are the centre of our focus in resource stretched times.